Peter L. Trible, Jr.
Attorney and Counselor at Law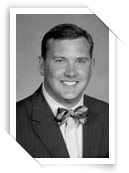 The Trible family goes back over 300 years in the Middle Peninsula, Essex County and the Northern Neck, so Mr. Trible has a good understanding of the problems faced by the people in our area. Mr. Trible has practiced law in Tappahannock since 2003 and primarily focuses his practice on traffic and criminal defense, handling matters ranging from traffic tickets, trials in the Juvenile and Domestic Relations Courts and General District Courts, to felony trials in the Circuit Court. He also maintains a healthy personal injury practice, to include car accidents, wrongful death and catastrophic injury, and offers free initial consultations in any area. He welcomes appointments to discuss any legal matter.
Prior to the formation of Trible Law Offices, Mr. Trible was in private practice and also acted as a resident managing attorney for one of Virginia's largest personal injury firms. He began his legal career as Staff Attorney and Policy Analyst for the Virginia State Crime Commission, a criminal justice agency within the Virginia General Assembly. Mr. Trible researched, wrote and reported on legislation related to criminal and legal matters proposed by members of the Virginia General Assembly and in the Virginia House and Senate Courts of Justice Committees. In that capacity he advised members of the Virginia Legislature on the constitutionality and legal ramifications of proposed legislation.
Mr. Trible attended Hampden-Sydney College and graduated from Virginia Commonwealth University. Mr. Trible served on the campaign, transition and gubernatorial staff of former Virginia Governor George Allen. Prior to law school, he consulted and managed numerous local and statewide political campaigns in addition to being a government relations consultant. Mr. Trible received his J.D. from the Appalachian School of Law.
Mr. Trible is a member of the Virginia Trial Lawyers Association, the Virginia State Bar, the Northern Neck Bar Association, Tappahannock-Essex Chamber of Commerce, the Tappahannock-Essex Rotary Club, the Essex County Museum, Essex County Library Board (past member)  and the Tappahannock Main Street Program.
Mr. Trible served as an elected member of the Tappahannock Town Council. He serves as a Deacon of the Rappahannock Christian Church (Disciples of Christ) in Dunnsville, Virginia.  He and his family reside in Warsaw, Virginia.